The young champion of cycling on the track of success.
Francesca Selva is among the youngest cyclists on the Italian and international scene: born on 17/04/1999 in Marcon, in the province of Venice, she has been cutting important goals since her debut.
Her passion for cycling was born in the area of Robegano and its surroundings: after 5 intense years in the Giovanissimi category, which laid a solid foundation for her career, she moved up to the top category with the jersey of C.S. Spercenigo.
This athlete's strong point is her multidisciplinarity, thanks to which she has mixed cyclocross with road and track cycling in her training, growing as a complete cyclist, able to skillfully face physical and tactical challenges.
Her daily training sessions alternated between the different disciplines, with special attention and "affection" for racing at the Velodromo Mecchia in Portogruaro, the incubator of her track successes.
From the end of 2018, she joined the T°RED Factory Racing Team and debuted with a second place at the Italian Keirin Championships, which immediately demonstrated Francesca Selva's off-road caliber.
Her first official track race is GP Mettler in January 2019: while leading by a significant gap, she is involved in a crash, fracturing her collarbone and injuring ligaments. She is forced to retire because of this, but despite three missed races she wins 8th place.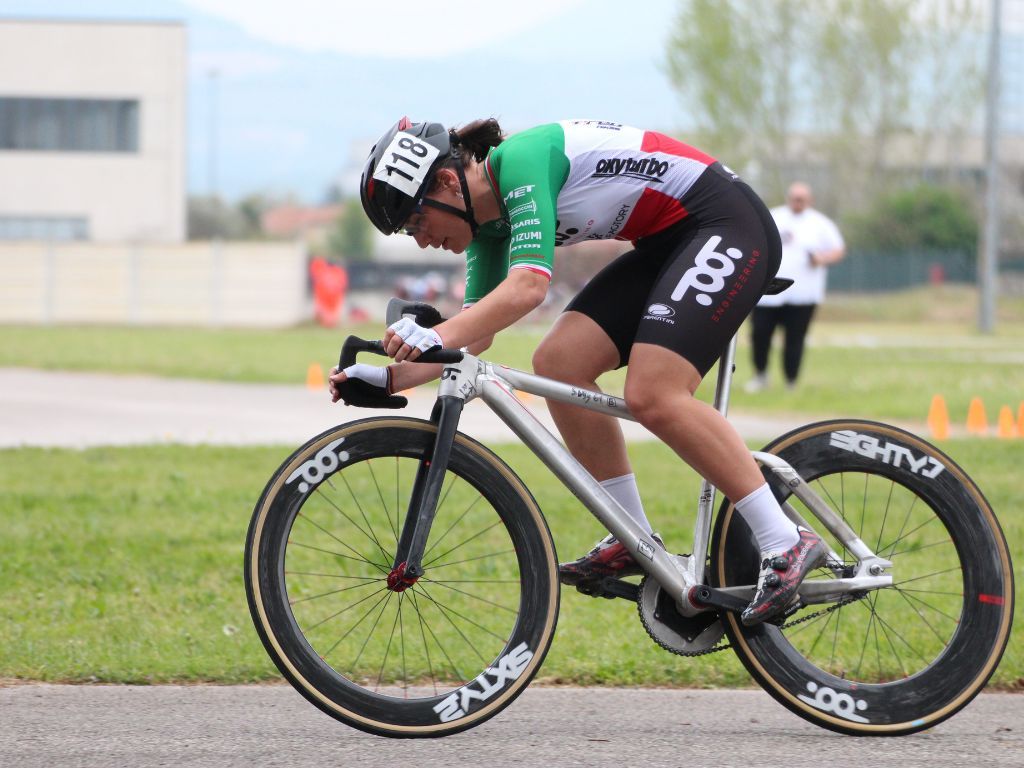 She returns six months later, still with stitches from her surgeries, and wins the RRW Criterium Riccione, a fixed-gear competition, after coming close to a podium finish in the National Championship.
She rides the Three Days of Rotterdam, confirming that she is a world-class athlete: she comes close to victory and takes the second step of the podium, combining the strength of her legs with the courageous choice of ratio in the last race.
In the same year she also successfully participates in the Elite National Cyclocross Championships, but the track to beat is track cycling!
Despite missed races and opportunities in 2020 due to Covid-19 pandemic restrictions, she climbs 15 podiums including 3 wins. He continues in 2021 with 15 international podiums and 5 wins, until he has to forcibly stop again due to a fractured right collarbone during a race in Copenhagen.
He knows and proves the effectiveness of Wepere's magnetotherapy, which is ideal for rehabilitation after injuries involving bone-articular tissue due to its analgesic, anti-inflammatory and regenerative effect:
"I started the therapy as soon as I could and now my collarbone is as good as new, I definitely shortened my recovery time and regained complete mobility. After a couple of months I returned to cycling and started using the device for my knees as well, my weak point especially after a long stop, so as to prevent future further injuries."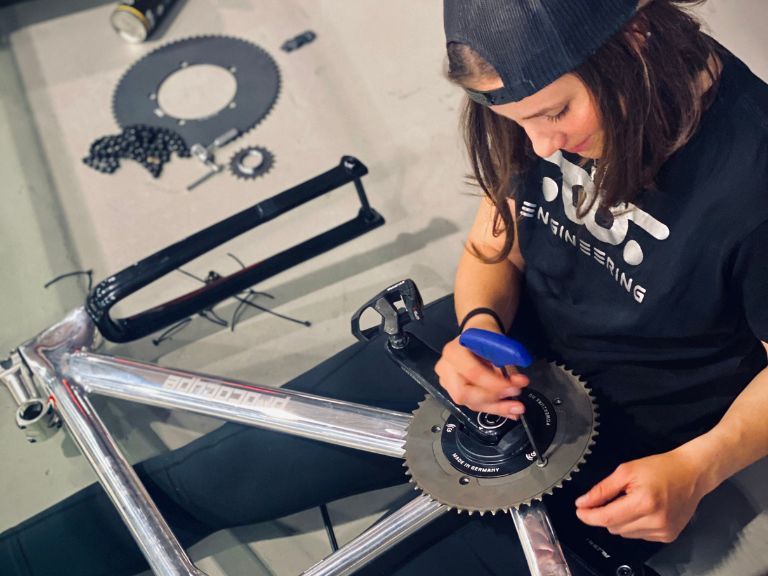 She is qualified in all endurance disciplines in the UCI TRACK rankings, the Track Cycling World Cup (from 2021 Nations Cup).
Among her successes in 2022, we recall of absolute importance her reconfirmation in the Italian Criterium fixed-gear championships and her splendid silver medal in the women's madison race of the Cup of Nations in Cali (Colombia), which contributed to the Italian record in the final medal standings, proving once again her tenacity and commitment.
Always supported by our treatments to accelerate recovery and enhance performance, she is so ready to conquer the next tracks!