Physiotherapist, athletic trainer and lecturer at the Faculty of Exercise and Sports in Milan
Training & Experience
ISEF diploma (Higher Institute of Physical Education)
Master's Degree in Exercise and Sports Sciences at the State University of Milan
Masseur and Massage Physio-Therapist Diploma
Journalist registered with the Lombardy Chamber of Commerce since 2001 and editor for specialised sports publications.
Author of the book "What is Electrostimulation. Theory, Practice and Training Methodologies" with a preface by Dr. Enrico Arcelli in 1999.
Currently teaching at:
Sport Vocational University in Tianjin (China);
Faculty of Exercise and Sports Sciences, University of Milan;
Agora School of Specialisation in Aesthetic Medicine in Milan.
"For more than 20 years, I have been involved in injury prevention and recovery for professional athletes."
For four years, he managed the rehabilitation and injury prevention facility of the Chinese Olympic Committee in Guangdong province.
He supervised the athletic preparation of the Italian A Series women's volleyball teams and was athletic trainer of the men's national beach volleyball team from after the London Olympics (2012) until the Rio Olympics (2016).
Lecturer at federal courses for athletic trainers of the Italian Volleyball Federation for 6 years and lecturer at the University of Florence in the master's degree course in Sports Podiatry.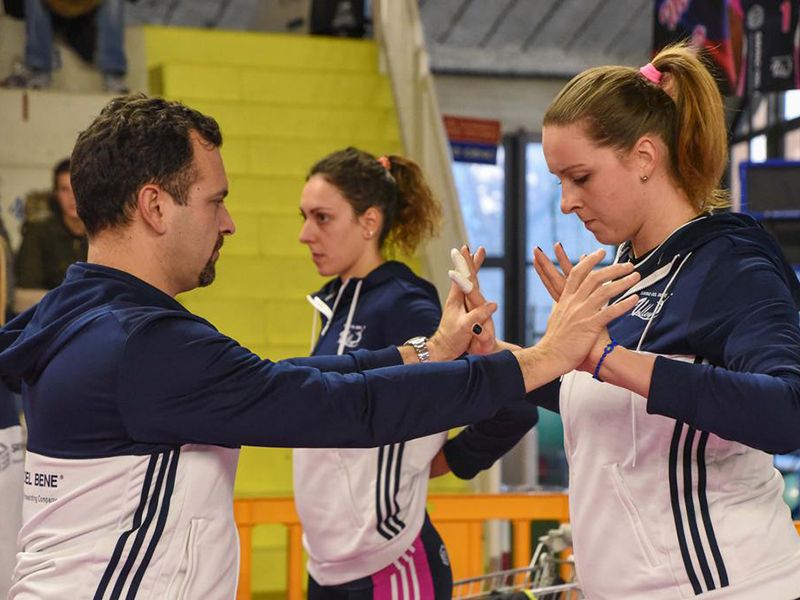 Currently, in addition to continuing his cooperation with the University of Tianjin (China) at various levels and lecturing at the university, he is in charge of the physiotherapy and athletic training sector of the Volley Olymp team from Prague, which plays in the Czech Republic's top league and has participated in the final-four of the National Cup for three consecutive years.